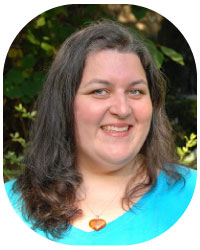 Dr. DeAun Nelson, ND
Naturopathic Physician
(she/her)
ABOUT
I feel strongly that all of us are strong and resilient. We all have struggles to overcome, physically, mentally, emotionally, and spiritually, but we also have the capacity to overcome them. I am so honored to be able to be a part of helping so many people through their struggles and onto healthier lives.
MY PHILOSOPHY IS ONE OF INCLUSIVITY.
I recognize that we all come to health via different paths and that health looks different for each one of us. While we are responsible for doing what is within our power as we move toward health, I also recognize that there are things that we do not have control over that affect our health.
We live in a complex, often stressful society. Every one of us is impacted by the daily stress and that can impact our health. For those of us who do not easily fit into the mold that society considers "normal", an additional layer of stress, known as stigma or oppression, can be added to the stress that life itself dishes out. It is my goal to help my patients mitigate the things we do not have control over as much as possible and highlight each person's individual strengths and abilities.
I PRACTICE FROM A HEALTH AT EVERY SIZE® APPROACH, WHICH MEANS THAT I AM NOT GOING TO ENCOURAGE WEIGHT CHANGE, BUT I WILL ENCOURAGE HEALTHY BEHAVIORS.
I graduated with an undergraduate degree in Liberal Arts from Austin College in Sherman, Texas and with a Doctorate of Naturopathic Medicine from National University of Natural Medicine (formerly National College of Natural Medicine). I also have a 15+ years of experience in massage therapy. I am thrilled to be working with Watershed Wellness to create an accepting and healing space where everyone is welcome.
I am currently accepting new patients and look forward to working with you!
INSURANCES ACCEPTED: American Specialty Health (ASH), BCBS
Regence/Primera, Oregon Health Plan: HealthShare/CareOregon/Providence, PacificSource, Providence/Providence Preferred, United & SELF-PAY RATES AVAILABLE