Asha Integrative Wellness
Asha is a community of queer/ trans, allies and diverse bodies. Our practitioners strongly believe in an integrated, team approach to healthcare. We combine the effectiveness of several practice modalities to provide high quality, results-oriented care.

Asha is a community of queer/ trans, allies and diverse bodies.
Every patient has the potential to be out of pain, have better movement and get the best out of life. By combining an affirming and supportive environment for our patients with an individualized care plan, we are able to give the patients their highest quality of life, the skills to stay that way and a community of practitioners to rely on.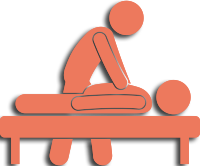 Chiropractors specialize in adjusting joints in the body. There are three main chiropractic techniques used in our clinic. Diversified adjusting is the most commonly used technique. The chiropractor positions the patient so that the adjustment will be most comfortable and effective.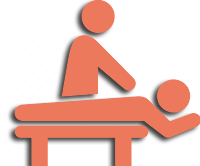 Massage therapy is the scientific manipulation of the soft tissues of the body for the purpose of normalizing those tissues and consists of manual techniques that include applying fixed or movable pressure, holding, and/or causing movement of or to the body.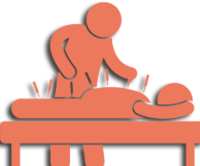 Acupuncture is a medical technique that dates back thousands of years and is the most common modality used in traditional Chinese Medicine. Acupuncture involves the insertion of thin, painless needles into specific points of the body. This process stimulates the body's energetic meridians, enabling the body to come back into balance and heal.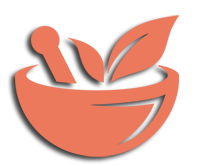 Naturopathic medicine recognizes an inherent self-healing process in people that is ordered and intelligent. Naturopathic physicians act to identify and remove obstacles to healing and recovery, and to facilitate and augment this inherent self-healing process.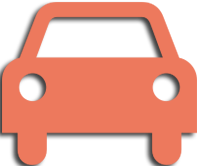 A car accident! You were obviously on your way somewhere. You had your day all planned out… and now this. Your car might need to go to the shop, just another annoying errand to add to your already busy life. And all this while having a headache or back pain etc.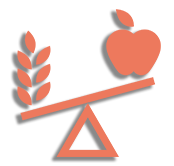 We know that there is a LOT of information about nutrition and diet out there; but what is the best for your body? At our clinic we support a Health at Every Size® and non-diet approach to nutrition counseling.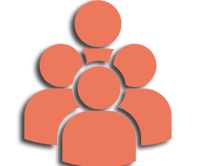 Our Team
Meet the team of expertly trained and licensed body worker professionals', 'DCs and CAs behind our hands-on care and therapeutic exercise programs. Each member of the Asha PDX family provides passionate and customized patient care for a fast and healthy recovery.
Here's what our clients have to say about us!
Asha PDX wants to fix your problems and get on a plan of treatment. Corrected a couple problems I had going on and still working on getting me back to normal. Excellent staff and I recommend to anyone trying to move forward with neck, spine, back pain.
Sandra F
Dr. Suzi Levy is a fantastic chiropractor. I have chiropractors in the family out East so I'm picky about care. I highly suggest Dr. Levy for chiropractic care. Additionally, if you need acupuncture, I highly suggest Toshio Omura for this service. He is skilled, comprehensive and listens carefully to the needs of patients. Whenever I travel to Portland, OR, I hit up Toshio for acupuncture.
Elizabeth M
I feel so blessed to have found Dr. Levy, Vanessa and the amazing staff at Asha! I have numerous old trauma injuries that sometimes require extra care; its important for me to find a Doctor with patience, ease, and great communication. And amazing chiropractic sills, of course! I found all this in Dr. Levy. Also, the front desk folks are both incredibly personable and professional. 5 stars!!!!
Ray P.
Excellent doctor all around! I suffered low back pain for months before I finally found my way to Dr. Levy. I showed up on daily pain killers and muscle relaxers and a fear that I would never go back to my active and social lifestyle. Dr. Levy took the time to really examine me, listen to me and explain the underlying issue. Thanks to her and Vanessa, I'm back to my old self again. I will be forever thankful.
Mendavi L.
Before connecting with Asha, I had never gotten any bodywork done before. For a lot of my life the thought of touch in that way felt like too much to bear. Thanks to a not so great car accident, I had much to heal from and body care became a necessity. The providers I work with at Asha helped me start a journey to not only heal from my physical injuries but also to help me harness the power and autonomy over my own body for really maybe the first time ever. It's hard to express fully but I feel a bit more whole and a bit more powerful everytime I visit. Thanks friends at Asha, you give me more than you can know. – 07/09/19
Steph
I've been a patient/client at Asha Integrative Wellness for many years, and I've always received the highest level of care. The staff is warm and welcoming and the environment is wonderfully informal and homey. While I see Dr Levy fr all of my many aches and pains, a huge part of my treatment is the effervescent and lovely Jessica, who runs the front desk of the practice with overwhelming generosity and care for every person who enters the space. I would recommend Asha Integrative to anyone in need of any type of alternative care.
Sarah Y.