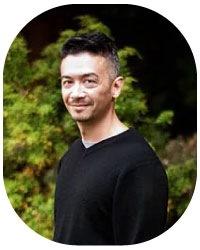 Toshio Omura, LAc
Licensed Acupuncturist
(he/him)
Toshio's practice has greatly evolved since 2005. Rather than limit his focus to certain illnesses, treatment modalities or parts of the body as many practitioners do, he has instead found himself becoming something akin to a General Practitioner in Eastern medicine.
Toshio believes in treating the whole person, not just bits, pieces or single systems, and doesn't follow one model of healing or just one style of acupuncture. Instead he has been able to take the best of each developed model in the healing arts to treat patients with a very personal, individual treatment plan, rather than relying on strict or prescribed protocols.
In this model, Toshio is able to keep his practice fresh, always learning, growing and developing to offer a "custom-built" approach in the assessment, treatment and follow-up care plan for each client.
Accepted Payments: Cash, Check, Credit Cards, Some Insurance Panels, Automobile Accident Insurance, Workers Compensation.