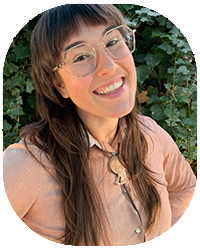 Nikki Daskal, DC
Chiropractic Physician
(they/them)
Dr. Nikki brings a unique combination of evidence-based and intuitive healing techniques that caters to each patient individually. They don't have a "one size fits all" mentality. In treatment, you work as a team, not only focusing on pain but improving function and well-being—physically, mentally, and emotionally. Their goal is to provide excellent therapy and to educate and empower each patient by giving them the tools to be actively involved in their healing process and to prevent further injuries. They believe that every person has the power to become more connected with their body and more aware of how it is affected by physical, mental, and emotional stress.
 
Being injured, experiencing pain, or losing function can be as emotionally taxing as it is physically. Alongside physical medicine (including chiropractic adjustment and mobilization of joints; soft tissue techniques involving muscles, tendons, and ligaments; and exercise for therapy and rehabilitation), Dr Nikki often utilized mindfulness and awareness exercises to help patients reduce the emotional impact of injury.
Dr. Daskal has many passions. They are a healer, teacher, learner, and adventurer to the very core. They teach dance classes at a local studio and spend their free time dancing, cooking, creating art, and adventuring in the beautiful Pacific Northwest with their dog, BIV.