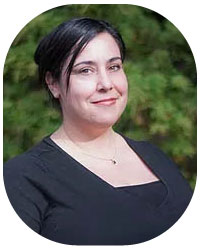 Suzana Levy DC
Chiropractic Physician
(she/her)
Chiropractic Philosophy: Our goal is to help restructure the body to promote health and to prevent future discomfort. Treatment is uniquely tailored to each individual. Using leading techniques and an integrated care model, we offer a range of treatments from chiropractic adjustments to preventative and holistic care in a comfortable, safe and relaxing environment.
Our philosophy is simple. Everyone should live a healthy life, free of pain and illness.
Diversified Adjusting: Also referred to as spinal manipulation, diversified adjusting is the primary treatment technique used by doctors of chiropractic medicine. The spinal manipulation consists of a short, fast pressure applied to specific joints to instill motion, stretch surrounding muscles, and stimulate the nervous system.
Gentle Manipulation: Multiple techniques can be used to care for the body other than the standard diversified adjusting. Light techniques, such as activator or drop table, can be used in conjunction with soft tissue therapy to treat injuries with much less force for people who cannot tolerate standard manipulation.
Soft Tissue Injuries: As a trained massage therapist as well as a chiropractor, Dr. Levy also specializes in soft tissue injuries. This includes sprain / strains, chronic muscular problems, as well as postural problems like constant strain or tension.
Sports Injuries: Athletic injuries involving the spine or extremities can be treated involving a combination of chiropractic manipulation and soft tissue work. When an injury is treated quickly and competently it usually resolves well and without long-term problems.
Diagnosis & Treatment of Common Ailments of the Spine: We can very effectively treat headaches, neck pain, low back pain, sciatica, postural imbalances, and more …
Treatment Specialties
Adjustments of the spine
Soft tissue injuries
Sports injuries
Drop technique (light force adjusting)
Activator (light force adjusting)
Pain Management
Disorders of the TMJ
Educational Background
Dr. Suzi Levy began her career in bodywork in 1997 when she graduated from the Florida College of Natural Health with a degree in massage therapy. She began her work in sports medicine working for a professional soccer team and with athletes for the US Swim Team. Her interest in preventive care and overall wellness led her to return to school for chiropractic training. Dr. Levy received her chiropractic degree from Western States Chiropractic College in 2006.
INSURANCES ACCEPTED: Blue Cross Blue Shield (BCBS), Cigna, First Choice, Pacific Source, United Healthcare (UHC), Healthnet, Providence, Aetna, ASH, MODA, SELF-PAY RATES AVAILABLE